Experience Art from Local Lancaster Artists
Lancaster Arts Hotel serves as one of Lancaster, PA's premiere art galleries, displaying over $300,000 worth of fine art throughout its historic walls. Our gallery exposes the work of established artists to a broader audience and promotes the rich fabric of the arts in Lancaster County.
Art to me is about discovery… I encourage [my students] to not get 'precious' with their work, [to] be ready to always risk it for something new. Once we get too precious, then we stop growing the work. It is a metaphor for life.

Susan J. Gottlieb, Lancaster artist
The main art gallery, situated on the first floor is open daily and serves as a popular space for board meetings and cocktail parties.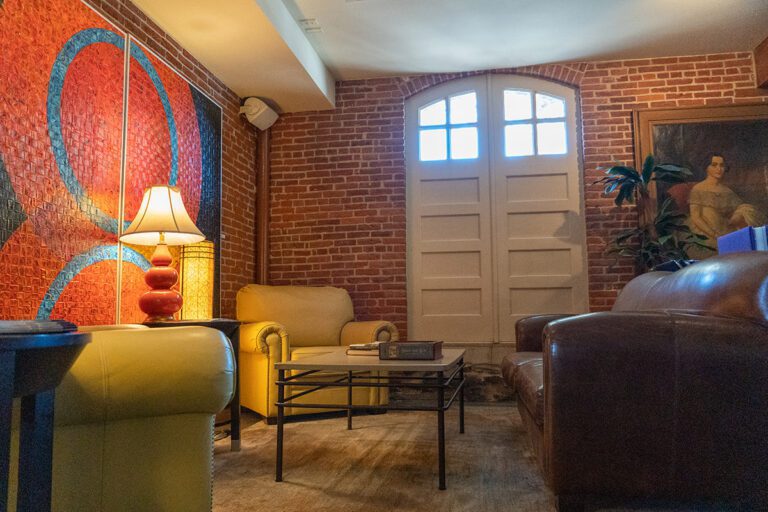 If you are planning to make a special trip to view the art gallery, please call 717-299-3000 to ensure the gallery will not be occupied during your visit.
For information about exhibiting your art at our hotel, please contact Lisa Clemens at (717) 203-0131.
Want to know more about the artists behind the work? Check out our Artists